Scholarship Recipients 2021/22
What does this scholarship mean to you?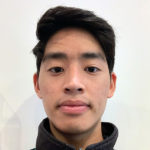 "I am delighted that the Gaden Phodrang Foundation has carried on for many years this program to help Tibetan students further their career aspirations with the expectation that they will one day give back to the community. It comes as a prideful and grateful moment for me as I have been selected as one of the recipients of this scholarship. I will take this opportunity steadfastly and will do my best to contribute to our society in any way that I can. Thank you."
Tenzin Jigmey Jashar
MA, Law, University of Wisconsin, US
Scholarship recipient 2021-22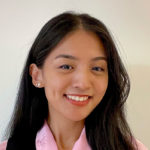 "I am very grateful to H. H. the 14th Dalai Lama and the Gaden Phodrang Foundation for recognizing the importance supporting young Tibetan students like myself, in pursuing our academic goals."
Tenzin Kunkyi
MA, Public Health, University of Minnesota
Scholarship recipient 2021-22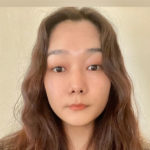 "I am extremely grateful to be awarded the prestigious Dalai Lama Graduate Scholarship this year. Even though it is a long journey, I am excited and committed to do impactful research in the field of cognitive neuroscience at the University of California, Berkeley, and to do my best to contribute to the powerful vision of H.H the Dalai Lama."
Tenzin Desel
PhD, Cognitive Neuroscience, University of California, Berkeley
Scholarship recipient 2021-22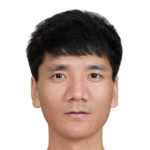 I came to India to study in late 2005. Currently, I am pursuing a PH.D. in Biotechnology at National Chung Hsing University in partnership with Academia Sinica in Taiwan. The area research primarily focuses on cellular metabolism mediated by SARS-CoV-2-Spike (S)  lycoprotein and how natural compounds like cordycepin from Cordyceps Sinensis. I was thrilled to learn of my selection for this honor, and I sincerely appreciate your continued support to students who need it most. Especially as someone who escaped from Tibet merely for receiving a proper education in exile, becoming one of the recipients of a scholarship from HH the Dalai Lama's office is a blessed and proudest moment for me as well as my entire family back home in Tibet.
Gyaltsen Dakpa
PhD, Biotechnology, National Chung Hsing University, Taiwan
Scholarship recipient 2021-22
"I feel extremely humbled and motivated by winning this prestigious scholarship. I belong to a very humble and loving Tibetan refugee family residing in one of the most remote Tibetan settlement in India. After the completion of my Ph.D., I envision myself committing my life to serve others and alleviate their sufferings through research and working with underrepresented refugee communities across the world in addressing their most critical health care needs."
Dechen Sangmo
Ph.D, Health Behaviour, Public Health, Indiana University
Scholarship recipient 2021-22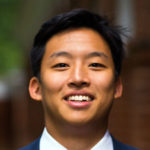 "It is an honor to have been selected for this cohort and to study in the name of His Holiness, without whom none of the opportunities I've been privileged to would have existed. Thank you to the Gaden Phodrang Foundation for the confidence and support as I pursue my studies."
Tenzin Chenam Barshee
MA, Public Administration, Columbia University
Scholarship recipient 2021-22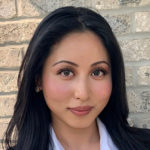 "I am deeply honored and humbled to have received the Dalai Lama Graduate Scholarship. It is an honor to be able to work towards furthering the human capital development of Tibetans and contributing to the welfare of humanity as intended by this award. I would like to extend my heartfelt thank you to His Holiness The Dalai Lama, the embodiment of Chenrezig, for his unwavering compassion and guidance for Tibetans everywhere."
Sonam Dolma
Medical student, University of Wisconsin
Scholarship recipient 2021-22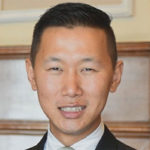 "I had a strong inclination to return back and gain a MBA from a reputed business school specialising in Advance strategy and entrepreneurship. I currently also work as an independent consultant for small to medium size businesses. I do see myself as an entrepreneur where in after working in the industry for couple of years, I intend to work towards establishing my own consultancy firm and take part in projects involving launching hotels and restaurants. And most significantly, I am very glad and grateful to the Dalai Lama Foundation on being awarded the graduate scholarship which brings me closer towards achieving my short as well as long term goals."
Tenzing Tashi
MBA, Advance Strategy and Servitization, Aston Business School, Birmingham UK
Scholarship recipient 2021-22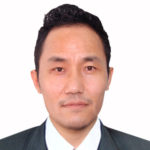 "I want to thank the Dalai Lama Graduate Scholarship Program for awarding me with the grant. For someone like me, a CTA civil servant with all family members back in Tibet, this scholarship is a lifeline to fulfil one's aspirations."
Nyima Gyaltsen
Master of Health, Yale University
Scholarship recipient 2021-22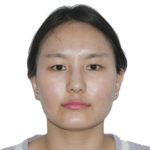 "I aspire to lead by example, being a pioneer Tibetan Engineer as well as politically represent Tibet in global forums as a scholar. My purpose in life is to find my way back to a free modern Tibet. Thus, I decided to continue my studies with expertise in Applied Mathematics, AI, and Machine learning. I will be able to become what his holiness the Dalai Lama calls a 21st century Buddhist. This opportunity will allow me to combine the rich Tibetan mantra of love and compassion with Science and Technology."
Tenzin Worden
MSc, Applied Mathematics, Columbia University
Scholarship recipient 2021-22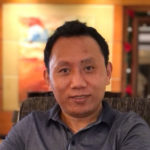 "I largely attribute my academic and professional achievements till date to the benevolent blessing of the His Holiness the Dalai Lama, and I am deeply honored on being awarded the prestigious the Dalai Lama Graduate Scholarship."
Tashi Namgyal
Ph.D - Modern History of China & Tibet, Pennsylvania State University
Scholarship recipient 2021-22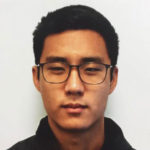 "I feel extremely honored to be awarded the Dalai Lama Graduate Scholarship. I am eternally grateful to H. H. the Dalai Lama and the Gaden Phodrang Foundation. I hope to make His Holiness proud by applying his teachings of compassion and kindness to my daily life."
Tenzin Dudul Taklha
MA, International and Public Affairs, Columbia University
Scholarship recipient 2021-22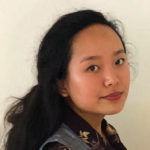 "There is no life I can imagine for myself that does not involve working towards human rights, for that conviction replaces despair with hope. Spiritual determination is an integral human entitlement, and I feel compelled to fight for people I don't know for this right. We have not arrived there yet, but I do not believe that it is idealistic to envisage a world where religious freedom can be accommodated in a just way for all."
Kelsang Dolma
J.D. candidate, University of Pennsylvania
Scholarship recipient 2021-22