Scholarship Recipients 2021/22
What does this scholarship mean to you?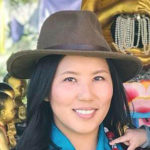 "I am eager to undertake research concerning the Tibetan diaspora community, as my passions in public health lie in health disparities and inequities concerning immigrants and refugees. Once I obtain my PhD, I hope to become an educator and researcher and use these platforms to elevate research in under-served communities through a social justice and health equity lens and ultimately use those findings to improve the health and well-being of those communities. As I dedicate my life to helping others through the public health sector, I will strive to uphold the ethics of His Holiness throughout my personal and professional life. I look forward to carrying his principles of kindness and compassion into the spheres of research and academia and making a lasting, positive impact for the Tibetan community."
Thupten Dolma Phuntsog
PhD, Community Health Education, University of Massachusetts Amherst
Scholarship recipient 2021-22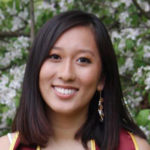 "I believe becoming a clinical psychologist will allow me to become a professional that is not only excellent in terms of subject proficiency, but also in terms of character where I am able to serve and give back to the Tibetan community. I am currently pursuing my doctorate degree in Clinical Psychology in Chicago, Illinois. With this degree, I hope to help break the stigma on mental health in order to build a better Tibetan community by striving relentlessly for establishing a hotline communication-channel for Tibetans who are in dire need of psychological treatments. Again, from the bottom of my heart, I want to thank His Holiness the Dalai Lama and everyone part of the scholarship committee for enabling this opportunity to give back to the Tibetan community."
Tenzin Kunchok
Doctorate of Psychology, Adler University, Chicago, USA
Scholarship recipient 2021-22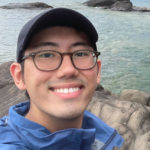 "In the future, I hope to connect my past as an engineer, present as a student, and future as a physician to be at the forefront of medical advancements. Being a recipient of the Dalai Lama Graduate Scholarship is a huge honor that I do not take lightly. I plan to use this prestigious award as an inspiration to continue doing the necessary work to improve the material conditions of Tibetans around the world."
Nawang Singhe
Medical Doctor, University of Minnesota
Scholarship recipient 2021-22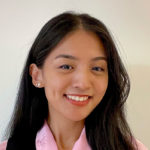 "I am very grateful to H. H. the 14th Dalai Lama and the Gaden Phodrang Foundation for recognizing the importance supporting young Tibetan students like myself, in pursuing our academic goals."
Tenzin Kunkyi
MA, Public Health, University of Minnesota
Scholarship recipient 2021-22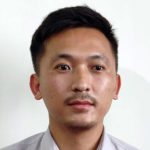 "I am grateful and indebted to receive the Dalai Lama Graduate Scholarship. This financial accommodation from the Dalai Lama Graduate Scholarship will immensely support my educational expense. I believe such a financial relief is much needed in our exile society where, being a refugee we cannot get educational loans from banks and many of us have left all our family members in Tibet. In future I would like to contribute back to my Tibetan community with my legal education keeping in mind the four commitments of His Holiness the Dalai Lama."
Rinchen Phuntsok
MA in Alternative Dispute Resolution Humber College, Toronto, Canada
Scholarship recipient 2021-22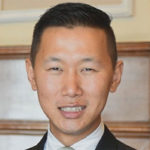 "I had a strong inclination to return back and gain a MBA from a reputed business school specialising in Advance strategy and entrepreneurship. I currently also work as an independent consultant for small to medium size businesses. I do see myself as an entrepreneur where in after working in the industry for couple of years, I intend to work towards establishing my own consultancy firm and take part in projects involving launching hotels and restaurants. And most significantly, I am very glad and grateful to the Dalai Lama Foundation on being awarded the graduate scholarship which brings me closer towards achieving my short as well as long term goals."
Tenzing Tashi
MBA, Advance Strategy and Servitization, Aston Business School, Birmingham UK
Scholarship recipient 2021-22
"The Masters in Public Service will prepare me to become a civil servant that will focus on putting others before self and always work ethically and in the best interest of the public. I will forever be indebted to the foundation for awarding me this scholarship and pledge to use these funds to the best of my ability. I am humbled that I was chosen amongst many applicants and will continue to serve my community and be a good student who will always seek to help and be willing to be there for anyone in need."
Tenzin Lhawang
MA Public Service / Public Policy University of Waterloo, Canada
Scholarship recipient 2021-22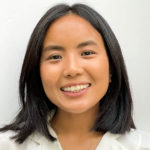 "My commitment to community service aligns with my long-term goal to serve underprivileged communities by providing high quality care and education on the importance of health and wellness. I envision a future in which I can help disadvantaged communities as a physician while also devoting my time and energy to help the Tibetan community as a leading voice amongst Tibetan healthcare professionals. The Dalai Lama Graduate Scholarship will further support my dream of becoming a physician and serving the Tibetan community."
Tenzin Tsetan Khangkar
Doctor of Osteopathic Medicine, Lake Erie College of Osteopathic Medicine Elmira, New York
Scholarship recipient 2021-22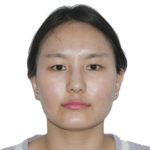 "I aspire to lead by example, being a pioneer Tibetan Engineer as well as politically represent Tibet in global forums as a scholar. My purpose in life is to find my way back to a free modern Tibet. Thus, I decided to continue my studies with expertise in Applied Mathematics, AI, and Machine learning. I will be able to become what his holiness the Dalai Lama calls a 21st century Buddhist. This opportunity will allow me to combine the rich Tibetan mantra of love and compassion with Science and Technology."
Tenzin Worden
MSc, Applied Mathematics, Columbia University
Scholarship recipient 2021-22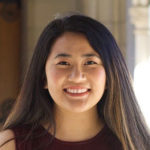 "I am very excited to be awarded the Dalai Lama Graduate Scholarship as the scholarship enables me to pursue graduate studies at University of Arizona and join a cohort of young Tibetans who are contributing to the Tibetan struggle and the welfare of humanity. Through my climate change research, I hope to work towards His Holiness The 14th Dalai Lama's urgent call for climate action. In the future, I want to pursue climate and environment related research in the Hindu Kush Himalaya region, more specifically the Tibetan Plateau and prioritize the needs of Tibetans and other marginalized communities in the global climate conversation."
Tenzin Yangkey
Masters in Geography, University of Arizona
Scholarship recipient 2021-22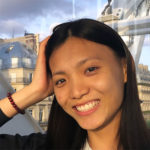 "I aspire to become a researcher or a professor at a university that has a strong focus on research. I have always felt grateful and indebted to His Holiness the Dalai Lama for the unconditional leadership and the precious educational opportunities that he has provided to the Tibetans. Being a recipient of the prestigious Dalai Lama Graduate Scholarship, I am truly thankful to His Holiness and the Gaden Phodrang Foundation of the Dalai Lama. Your generosity has inspired me to help others and give back to the community. I hope to serve the purpose of the scholarship program by furthering the human capital development of the Tibetan people by encouraging the pursuit of higher education and eventually contributing to the welfare of humanity."
Tenzin Zomkyi
PhD, Mathematics, George Mason University, USA
Scholarship recipient 2021-22
"I feel extremely humbled and motivated by winning this prestigious scholarship. I belong to a very humble and loving Tibetan refugee family residing in one of the most remote Tibetan settlement in India. After the completion of my Ph.D., I envision myself committing my life to serve others and alleviate their sufferings through research and working with underrepresented refugee communities across the world in addressing their most critical health care needs."
Dechen Sangmo
Ph.D, Health Behaviour, Public Health, Indiana University
Scholarship recipient 2021-22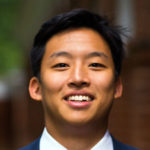 "It is an honor to have been selected for this cohort and to study in the name of His Holiness, without whom none of the opportunities I've been privileged to would have existed. Thank you to the Gaden Phodrang Foundation for the confidence and support as I pursue my studies."
Tenzin Chenam Barshee
MA, Public Administration, Columbia University
Scholarship recipient 2021-22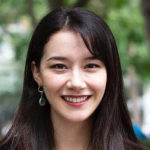 "I feel very fortunate to receive support from the Gaden Phodrang Foundation of the Dalai Lama in support of my studies. My motivation to learn more about the climate crisis and its solutions runs deep: it stems from my love for my Ama-la, for all Tibetan people, for the endangered culture of my heritage that has always been a great source of my identity and strength. I pray that as life becomes harder for communities across the Himalayas, I can one day provide hope for these people, as someone who is unwavering in her dedication to our collective well-being, and to the preservation of our natural world for the benefit of all beings on earth. As His Holiness the Dalai Lama reminds us in his book Our Only Home: A Climate Appeal to the World that "we need a revolution of compassion… saving the world from the climate crisis is our collective responsibility."
Tessa Owens / Oser Lhamo
MA of Public Administration in Environmental Science and Policy, Columbia University
Scholarship recipient 2021-22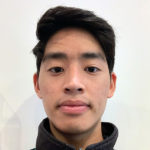 "I am delighted that the Gaden Phodrang Foundation has carried on for many years this program to help Tibetan students further their career aspirations with the expectation that they will one day give back to the community. It comes as a prideful and grateful moment for me as I have been selected as one of the recipients of this scholarship. I will take this opportunity steadfastly and will do my best to contribute to our society in any way that I can. Thank you."
Tenzin Jigmey Jashar
MA, Law, University of Wisconsin, US
Scholarship recipient 2021-22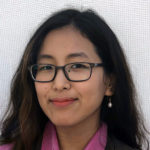 "Specializing in Human Rights Policy and International Conflict Resolution, I  plan on studying various barriers and opportunities refugees and asylum seekers experience as they resettle to a new state, and how state sovereignty, civil society, and networks can impact successes."
Tenzin Kyizom
MA International Affairs Columbia University, New York
Scholarship recipient 2021-22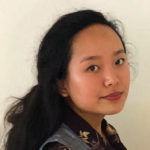 "There is no life I can imagine for myself that does not involve working towards human rights, for that conviction replaces despair with hope. Spiritual determination is an integral human entitlement, and I feel compelled to fight for people I don't know for this right. We have not arrived there yet, but I do not believe that it is idealistic to envisage a world where religious freedom can be accommodated in a just way for all."
Kelsang Dolma
J.D. candidate, University of Pennsylvania
Scholarship recipient 2021-22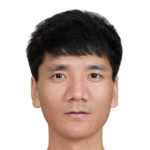 I came to India to study in late 2005. Currently, I am pursuing a PH.D. in Biotechnology at National Chung Hsing University in partnership with Academia Sinica in Taiwan. The area research primarily focuses on cellular metabolism mediated by SARS-CoV-2-Spike (S)  lycoprotein and how natural compounds like cordycepin from Cordyceps Sinensis. I was thrilled to learn of my selection for this honor, and I sincerely appreciate your continued support to students who need it most. Especially as someone who escaped from Tibet merely for receiving a proper education in exile, becoming one of the recipients of a scholarship from HH the Dalai Lama's office is a blessed and proudest moment for me as well as my entire family back home in Tibet.
Gyaltsen Dakpa
PhD, Biotechnology, National Chung Hsing University, Taiwan
Scholarship recipient 2021-22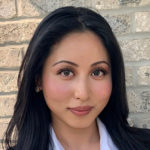 "I am deeply honored and humbled to have received the Dalai Lama Graduate Scholarship. It is an honor to be able to work towards furthering the human capital development of Tibetans and contributing to the welfare of humanity as intended by this award. I would like to extend my heartfelt thank you to His Holiness The Dalai Lama, the embodiment of Chenrezig, for his unwavering compassion and guidance for Tibetans everywhere."
Sonam Dolma
Medical student, University of Wisconsin
Scholarship recipient 2021-22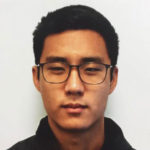 "I feel extremely honored to be awarded the Dalai Lama Graduate Scholarship. I am eternally grateful to H. H. the Dalai Lama and the Gaden Phodrang Foundation. I hope to make His Holiness proud by applying his teachings of compassion and kindness to my daily life."
Tenzin Dudul Taklha
MA, International and Public Affairs, Columbia University
Scholarship recipient 2021-22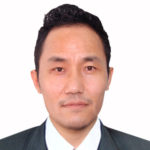 "I want to thank the Dalai Lama Graduate Scholarship Program for awarding me with the grant. For someone like me, a CTA civil servant with all family members back in Tibet, this scholarship is a lifeline to fulfil one's aspirations."
Nyima Gyaltsen
Master of Health, Yale University
Scholarship recipient 2021-22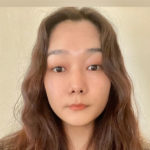 "I am extremely grateful to be awarded the prestigious Dalai Lama Graduate Scholarship this year. Even though it is a long journey, I am excited and committed to do impactful research in the field of cognitive neuroscience at the University of California, Berkeley, and to do my best to contribute to the powerful vision of H.H the Dalai Lama."
Tenzin Desel
PhD, Cognitive Neuroscience, University of California, Berkeley
Scholarship recipient 2021-22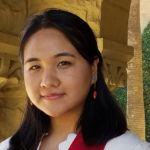 "My interests lie in how the relationships between health, race/ethnicity, and ethics are influenced by systems in society. My current thesis looks at how Asian subgroups interact with health research content through social media and the internet. Before starting graduate school, I completed my undergraduate studies at Stanford University and double majored in Human Biology and Comparative Studies in Race and Ethnicity. I am extremely honored to be selected for the Dalai Lama Graduate Scholarship, and thank my family and friends for all their support. I hopes my work can advance the field of Asian health and contribute to the health and wellness of the Tibetan community."
Tenzin Yeshi Wangdak Yuthok
MA Community Health and Prevention Research, Stanford University, California
Scholarship recipient 2021-22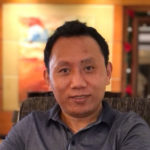 "I largely attribute my academic and professional achievements till date to the benevolent blessing of the His Holiness the Dalai Lama, and I am deeply honored on being awarded the prestigious the Dalai Lama Graduate Scholarship."
Tashi Namgyal
Ph.D - Modern History of China & Tibet, Pennsylvania State University
Scholarship recipient 2021-22