Becas del Dalái Lama
Las becas de posgrado del Dalái Lama son becas complementarias altamente competitivas que se conceden a estudiantes tibetanos sobresalientes que cursan estudios de posgrado a tiempo completo en cualquier universidad acreditada de Europa/Australia/Norteamérica.
El objetivo del programa de becas es promover el desarrollo del capital humano del pueblo tibetano fomentando la búsqueda de la excelencia entre los estudiantes tibetanos en un campo de estudio de postgrado que tenga relevancia y potencial para contribuir al bienestar de la humanidad y del pueblo tibetano en particular.
༜ ༜ ༜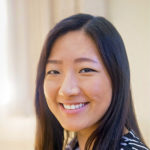 «I feel beyond grateful to His Holiness the Dalai Lama and the Gaden Phodrang Foundation for being awarded this scholarship. I aspire to work in health systems as a leader and help influence policies that impact vulnerable populations. I hope that through my studies and contributions to the community, I will uphold the values instilled in me by His Holiness and my parents.»
Tenzin Jangchup
MA, Healthcare Admin, University of North Carolina
Scholarship recipient 2022-23
"The rise of mental health problems such as anxiety, depression, and Bipolar in the Tibetan diaspora is ever so evident. As a Psychiatric nurse practitioner, I will work to fight the stigma associated with mental health. I aim to educate our community by working with our local Tibetan associations and the CTA at large via workshops and various media outreaches."
Tashi Dhonden
MSc, Psychiatric Mental Health Nursing, Colorado State University-Pueblo
Scholarship recipient 2020-21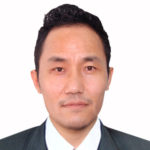 "I want to thank the Dalai Lama Graduate Scholarship Program for awarding me with the grant. For someone like me, a CTA civil servant with all family members back in Tibet, this scholarship is a lifeline to fulfil one's aspirations."
Nyima Gyaltsen
Master of Health, Yale University
Scholarship recipient 2021-22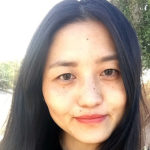 "I aspire to develop and improve upon existing engineering technologies to treat brackish water and industrial wastewater for portable reuse. Deeply interested in monitoring environmental degradation patterns on the Tibetan plateau."
Tenzin Phakdon
PhD, Environmental Engineering, University of Arizona
Scholarship recipient 2020-21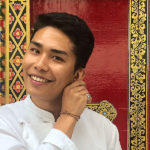 «I have always believed that self-reliance and innovation are the sounding board for Tibet as a nation and people. I have ambitions and diligent goals for making life better for the people of my community and bringing about tech-based advancements for Tibet itself. My experiences and work thus far and my vision for the future are firmly cemented in my desire for a brighter tomorrow for Tibet and its people. I am extremely honored and undeniably grateful to H. H. The Dalai Lama and The Dalai Lama Foundation for this opportunity.»
Tenzin Rinchen
MA, Engineering Science, University of Buffalo
Scholarship recipient 2022-23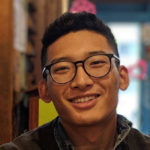 «My passion has always been to find out what I am good at and to apply it to best meet the needs of the Tibetan community. I hope to work on health equity and health care delivery in under-represented communities. Through the Dalai Lama Graduate Scholarship, I feel empowered and encouraged to pursue my vision. I am humbled and deeply grateful to be a Dalai Lama Graduate Scholar.»
Tenzing Ravzam
MA in Physician Assistant Practice, Keck School of Medicine, USC, Los Angeles
Scholarship recipient 2020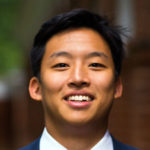 "It is an honor to have been selected for this cohort and to study in the name of His Holiness, without whom none of the opportunities I've been privileged to would have existed. Thank you to the Gaden Phodrang Foundation for the confidence and support as I pursue my studies."
Tenzin Chenam Barshee
MA, Public Administration, Columbia University
Scholarship recipient 2021-22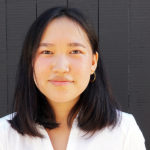 «I am deeply humbled and beyond grateful to be a recipient this year, and for the opportunity it allows for me to explore the intersections of my identity and my academic pursuit of public policy. As a person of Tibetan heritage, and as a third-generation refugee, the experiences that have shaped and informed my worldview have generated a deep sense of concern for human rights, the role of politics, and development.»
Dechen Tenzin
MA, Public Policy, University of Toronto
Scholarship recipient 2022-23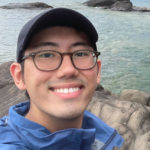 «In the future, I hope to connect my past as an engineer, present as a student, and future as a physician to be at the forefront of medical advancements. Being a recipient of the Dalai Lama Graduate Scholarship is a huge honor that I do not take lightly. I plan to use this prestigious award as an inspiration to continue doing the necessary work to improve the material conditions of Tibetans around the world.»
Nawang Singhe
Medical Doctor, University of Minnesota
Scholarship recipient 2021-22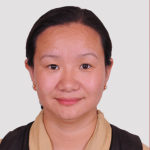 «I am extremely grateful and deeply honored to be a recipient of the Dalai Lama Graduate Scholarship. Through my eight years of working experience for non-profit organizations in the Tibetan community, I have constantly realized that my interest and concern about helping others is not enough to make as big an impact as I would like because I didn't formally study social development. This opportunity will help me become more resourceful and competent as I continue my work in the Tibetan community after graduation.»
Dorji Kyi
MA, Sustainable International Development, Brandeis University
Scholarship recipient 2022-23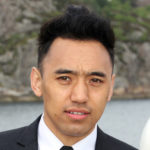 «I am immensely grateful for the generosity of «The Dalai Lama Graduate Scholarship» and the grand vision of the His Holiness the Dalai Lama. These two always help me to continue my academic journey and also remind me of the responsibilities as a Tibetan student.»
Kunsang Thokmay
PhD, Oriental Studies, University of Oxford
Scholarship recipient 2018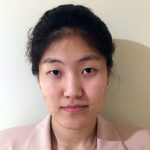 «I am honoured to be a DLF scholar. In the near future, I intend to pay back to our Tibetan community as much as I have received. I feel that the lack of representation of different careers in our community is a major downfall. I hope to become someone who can represent my field in our community and when young girls see me, I would like to hear them say "If she can be a scientist, I can too.»
Dechen Wangmo
PhD, Genetics, Cell Biology and DevelopmentUniversity of Minnesota
Scholarship recipient 2020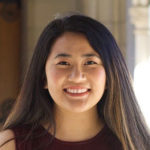 «I am very excited to be awarded the Dalai Lama Graduate Scholarship as the scholarship enables me to pursue graduate studies at University of Arizona and join a cohort of young Tibetans who are contributing to the Tibetan struggle and the welfare of humanity. Through my climate change research, I hope to work towards His Holiness The 14th Dalai Lama's urgent call for climate action. In the future, I want to pursue climate and environment related research in the Hindu Kush Himalaya region, more specifically the Tibetan Plateau and prioritize the needs of Tibetans and other marginalized communities in the global climate conversation.»
Tenzin Yangkey
Masters in Geography, University of Arizona
Scholarship recipient 2021-22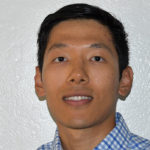 «I received my B.S in Biochemistry from Gonzaga University in 2019. While preparing my dental school application the following year, I worked in various jobs, including being a dental assistant in two different practices. Starting in August 2020, I will be attending the University of Maryland Baltimore School of Dentistry for my D.D.S degree. I am very grateful and honored to have been awarded the Dalai Lama Graduate Scholarship. I would like to thank His Holiness for his generosity and those who have taken the time to run this scholarship.»
Tenzin Sengye
Doctor of Dental Surgery, University of Maryland School of Dentistry
Scholarship recipient 2020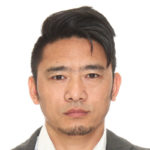 "I am honored to receive this prestigious award 'Dalai Lama Graduate Award'. The fund helps me get more opportunities of training in material source languages, field works, and other research training which are not available in the university."
Thinley Gyatso
PhD, Tibetan Studies, University of Toronto
Scholarship recipient 2020-21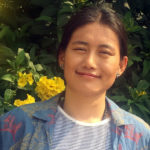 «What inspired me towards this academic and professional journey in the fields of journalism, documentary filmmaking, and anthropology was the amazing power of storytelling and of visual representation of individuals and communities. Through the creative approach and critical studies within these interdisciplinary fields, I focus my works on identity, education, pastoralism, and nomadism. I thank the Gaden Phodrang Foundation for selecting me to receive the Dalai Lama Graduate Scholarship for 2022. I consider this support a blessing from His Holiness not only for my studies but also for my future aspiration and plans as a researcher and a filmmaker working within the Tibetan community and the world at large.»
Tsering Wangmo
PhD, Anthropology, Washington University in St. Louis
Scholarship recipient 2022-23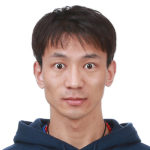 «In future, I would like to start Tibetan Studies programs under the department of East Asian Studies in the Universities in Japan and South Korea. The most Tibetan studies programs are limited to the study of Tibetan Buddhism. My goal is to broaden the context of such a study by including Tibetan Literature, History and Civilization etc. This will contribute to the sustaining of the Tibetan cause at the international stage. It will also help preserve our Tibetan legacies. By using this scholarship, I will do my best to fulfill the goal.»
Shawo Choeten
MA, East Asian Studies, Sungkyunkwan University
Scholarship recipient 2022-23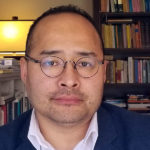 "I am deeply grateful to H.H. the Dalai Lama and Gaden Phodrang Foundation of the Dalai Lama for the meaningful scholarship. The scholarship undoubtedly will assist me to fulfill my academic dream. That is to be a great Tibetan scholar who can represent Tibetan people and its culture for the global audience in the near future."
Dhondup Tashi Rekjong
PhD, Religious Studies, Northwestern University
Scholarship recipient 2020-21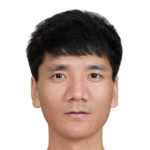 I came to India to study in late 2005. Currently, I am pursuing a PH.D. in Biotechnology at National Chung Hsing University in partnership with Academia Sinica in Taiwan. The area research primarily focuses on cellular metabolism mediated by SARS-CoV-2-Spike (S)  lycoprotein and how natural compounds like cordycepin from Cordyceps Sinensis. I was thrilled to learn of my selection for this honor, and I sincerely appreciate your continued support to students who need it most. Especially as someone who escaped from Tibet merely for receiving a proper education in exile, becoming one of the recipients of a scholarship from HH the Dalai Lama's office is a blessed and proudest moment for me as well as my entire family back home in Tibet.
Gyaltsen Dakpa
PhD, Biotechnology, National Chung Hsing University, Taiwan
Scholarship recipient 2021-22
«My area of research focusses on the welfare state, immigration, social policy analysis, means-tested social welfare programs, and poverty alleviation. This scholarship helps me accomplish my dream of contributing to building a prosperous future, Tibet. I am forever grateful for this scholarship in particular and His Holiness the Dalai Lama's wise leadership for Tibetan people in general.»
Tsewang Rigzin
PhD, Social policy, Columbia University
Scholarship recipient 2019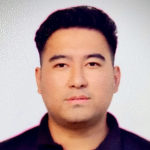 «Currently I am pursuing MSc Aerospace Engineering at the Moscow Institute of Physics and Technology (MIPT) majoring in Aerodynamics. My master thesis aims to work upon increasing an overall aerodynamic efficiency of wing and aircraft as a whole by an active flow control method with the help of numerical simulations. I aspire to be a part of an innovative research organization in aviation field. I am sincerely honored to have been selected as one of the recipient of the Dalai Lama Graduate Scholarship. I would like to thank Gaden Phodrang Foundation for supporting Tibetan students to excel their choice of professions.»
Tenzin Tadin
MA, Aerospace Engineering, Moscow Institute of Physics and Technology
Scholarship recipient 2022-23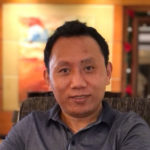 «I largely attribute my academic and professional achievements till date to the benevolent blessing of the His Holiness the Dalai Lama, and I am deeply honored on being awarded the prestigious the Dalai Lama Graduate Scholarship.»
Tashi Namgyal
Ph.D - Modern History of China & Tibet, Pennsylvania State University
Scholarship recipient 2021-22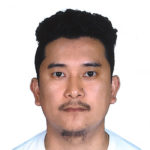 "I am the first and the only Tibetan student studying here in my university, University of South Bohemia, Ceske Budejovice. As His Holiness always focuses on conservation of environment and the impact of global warming, my research deals with understanding of how climate change affects our planet through hydrobiology."
Lobsang Tsering
PhD, Hydrobiology, University of South Bohemia, Czech Republic
Scholarship recipient 2020-21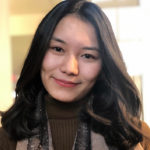 «Being bestowed with the scholarship in the name of His Holiness, I feel extremely grateful because none of the opportunities I have been privileged would have existed if not for the blessings of His Holiness. This scholarship undoubtedly will motivate me to uphold the values of His Holiness and incorporate compassion as I strive towards building a healthier community. Through this doctoral journey, I hope to dive deeper into research that addresses health disparities among the marginalized and under-represented communities and inform policies to ensure health equity.»
Tenzin Khando
PhD, Community Health Sciences, University of California, Los Angeles
Scholarship 2022-23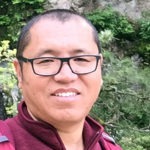 «My doctoral research is on the cultural history of practices developed to identify incarnate lamas, or trülku (sprulsku) in Tibetan Buddhism between the 13th-20th centuries. I am planning to turn my thesis into a book. The Dalai Lama scholarship is a blessing to me. It also gives me not just the encouragement to continue my work but the means.»
Kunga Sherab
PhD, Department of Religion,University of Toronto
Scholarship recipient 2019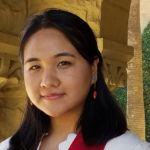 «My interests lie in how the relationships between health, race/ethnicity, and ethics are influenced by systems in society. My current thesis looks at how Asian subgroups interact with health research content through social media and the internet. Before starting graduate school, I completed my undergraduate studies at Stanford University and double majored in Human Biology and Comparative Studies in Race and Ethnicity. I am extremely honored to be selected for the Dalai Lama Graduate Scholarship, and thank my family and friends for all their support. I hopes my work can advance the field of Asian health and contribute to the health and wellness of the Tibetan community.»
Tenzin Yeshi Wangdak Yuthok
MA Community Health and Prevention Research, Stanford University, California
Scholarship recipient 2021-22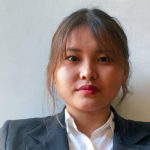 «As I completed my master's studies in International law, I envisioned myself pursuing further studies in the field of Public relations. It is a study of creating a recognition and learning a strategical way to propagate ones cause and I firmly believe this subject would definitely help in resolving the current issues of Tibet. Having an interest is a thing but it's different when you are able to study in that particular field of Interest. I shall owe it to The Dalai Lama Foundation for believing in my dream and giving me this award. I am humbled and honoured.»
Tenzin Nangkey Bhutia
MA, Public Relations, York University
Scholarship recipient 2022-23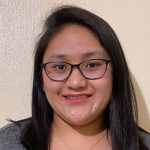 «The need to develop management skills and affect changes within public administration is of utmost importance in our society so I can efficiently serve the community. I believe that my contribution will bring about positive differences irrespective of how small it is. Small changes will lead to bigger changes.»
Rinzin Tsomo
MA Public Administration, London Metropolitan University
Scholarship recipient 2020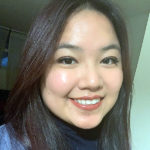 «As a stateless Tibetan, born in India and exposed to early life struggles, I am invested in immigration law because of my own previous precarious legal status and unique upbringing. Earning a legal education has equipped me with the instruments necessary to assist others to escape the feelings of helplessness and uncertainty that I knew all too well. Scholarships such as the Dalai Lama Graduate Scholarship – which funds a portion of my tuition – help lighten my financial burden and allow me to devote my time to learning and partaking in extracurricular activities.»
Tenzin Namdol
Juris Doctor, University of Ottawa, Canada
Scholarship recipient 2019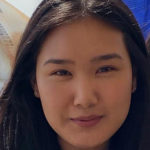 «My educational trajectory has largely been based in the health sciences. Following my MPH program at Johns Hopkins, I hope to work towards improving health systems and program development in underserved communities. Receiving the Dalai Lama Graduate Scholarship is especially encouraging as I continue to strive to implement the values and secular ethics promoted by His Holiness in all I that I do.»
Kunchoe Sadutshang
MA, Public Health, Johns Hopkins Bloomberg School of Public Health
Scholarship recipient 2022-23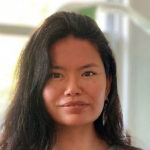 «I am interested in the power of narrative and story-telling in connecting peoples and communities and am eager to dig deeper into the craft of writing and reporting. My dream is to revisit Tibet and report from on-the-ground there. I am grateful for the Gaden Phodrang Foundation for entrusting me with a generous award in honor of His Holiness. This scholarship serves as an important reminder to wholeheartedly live out His Holiness' ideals of compassion and care and to extend the generosity and privileges afforded to us by the older generations forward to future generations.»
Tenzin Dolkar Tsagong
Master of Fine Arts, Literary Reportage, New York University
Scholarship recipient 2020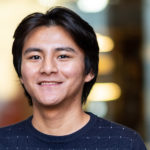 «I am extremely fortunate to have the opportunity to study here, dubbed the "Silicon Valley for Sound". This would not have been possible without the support of my family and the scholarship from The Dalai Lama Foundation. I am grateful to both for helping me pursue my dream of conducting cutting edge hearing aid research and helping people hear. I plan on to further my education to the doctoral level with a goal of becoming either a professor at an academic institution or a researcher at a hearing aid company.»
Chemay Rigzin Shola
MA, Acoustic Engineering, Technical University of Denmark
«In the future, I hope to create a trip abroad that funds and provides free audiological services to Tibetans in Nepal and Tibet. Thank you to the Dalai Lama Graduate Scholarship for this gracious award. I am honored and humbled to receive support from a prestigious award and organization.»
Tenzin Dasal Tarak
Doctor of Audiology, University of Wisconsin
Scholarship recipient 2019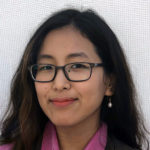 «Specializing in Human Rights Policy and International Conflict Resolution, I  plan on studying various barriers and opportunities refugees and asylum seekers experience as they resettle to a new state, and how state sovereignty, civil society, and networks can impact successes.»
Tenzin Kyizom
MA International Affairs Columbia University, New York
Scholarship recipient 2021-22
«The Masters in Public Service will prepare me to become a civil servant that will focus on putting others before self and always work ethically and in the best interest of the public. I will forever be indebted to the foundation for awarding me this scholarship and pledge to use these funds to the best of my ability. I am humbled that I was chosen amongst many applicants and will continue to serve my community and be a good student who will always seek to help and be willing to be there for anyone in need.»
Tenzin Lhawang
MA Public Service / Public Policy University of Waterloo, Canada
Scholarship recipient 2021-22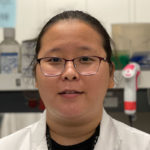 "I aspire to become a researcher in the field of translational oncology. The Dalai Lama Graduate scholarship had encouraged and supported me financially, throughout my journey to achieve my goal and I am forever grateful to the foundation. I hope my clinical research findings will contribute in cancer treatment."
Migmar Tsamchoe
PhD, Cancer research, McGill University
Scholarship recipient 2020-21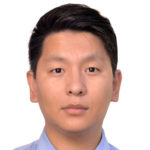 «The focus of my research is the Tibetan diaspora and how ideas of memory, identity, nationalism and belongingness intersect with the use of digital media, technology and medicine. A large part of my research also dwells on communities across the Himalayan region, in terms of intersectional and inter – border cultural and identity formations. I do see myself pursing research beyond my doctoral studies.»
Tenzin Wangdak
PhD, Anthropology University of California, Irvine
Scholarship recipient 2020-21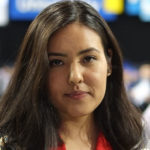 «The Dalai Lama Graduate Scholarship has enriched my graduate school life by allowing me to focus on my studies and aspirations. I am very grateful to the foundation for supporting Tibetan students like me in North America.»
Tenzin Norzin
Master of Public Health (Epidemiology), University of Toronto
Scholarship recipient 2019
«I feel extremely humbled and motivated by winning this prestigious scholarship. I belong to a very humble and loving Tibetan refugee family residing in one of the most remote Tibetan settlement in India. After the completion of my Ph.D., I envision myself committing my life to serve others and alleviate their sufferings through research and working with underrepresented refugee communities across the world in addressing their most critical health care needs.»
Dechen Sangmo
Ph.D, Health Behaviour, Public Health, Indiana University
Scholarship recipient 2021-22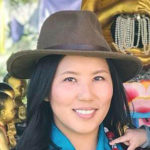 «I am eager to undertake research concerning the Tibetan diaspora community, as my passions in public health lie in health disparities and inequities concerning immigrants and refugees. Once I obtain my PhD, I hope to become an educator and researcher and use these platforms to elevate research in under-served communities through a social justice and health equity lens and ultimately use those findings to improve the health and well-being of those communities. As I dedicate my life to helping others through the public health sector, I will strive to uphold the ethics of His Holiness throughout my personal and professional life. I look forward to carrying his principles of kindness and compassion into the spheres of research and academia and making a lasting, positive impact for the Tibetan community.»
Thupten Dolma Phuntsog
PhD, Community Health Education, University of Massachusetts Amherst
Scholarship recipient 2021-22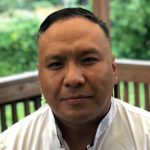 «It is an honor to receive the Dalai Lama Graduate Scholarship. I feel blessed, and at the same time understand that there is a huge responsibility that comes along with this award. Due to the blessing and visions of His Holiness the 14th Dalai Lama, Tibetans have achieved to preserve our culture and keep our struggle alive. Today we have an unprecedented opportunity to contribute to our cause and make change. We have to understand and realize that this is the time to give back to our community and our cause. That is how we will succeed.»
Tenzin Jigme
MA in Public Affairs, University of Minnesota
Scholarship recipient 2020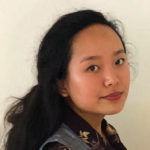 "There is no life I can imagine for myself that does not involve working towards human rights, for that conviction replaces despair with hope. Spiritual determination is an integral human entitlement, and I feel compelled to fight for people I don't know for this right. We have not arrived there yet, but I do not believe that it is idealistic to envisage a world where religious freedom can be accommodated in a just way for all."
Kelsang Dolma
J.D. candidate, University of Pennsylvania
Scholarship recipient 2021-22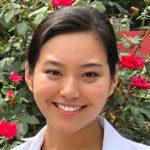 «In my third year of medical school, I am immensely privileged to care for patients and help make clinical decisions that directly impact their wellbeing. Additionally, I take part in a specialized academic track focused on global health and acute medical care in low-resource settings.  My career as a physician will ideally apply all these lessons to help improve access to quality medical care for fellow Tibetans.  I am grateful and deeply humbled for the continued support of the Dalai Lama Graduate Scholarship in pursuit of that mission.»
Deki Tsering
Doctor of Medicine,Virginia Commonwealth University School of Medicine
Scholarship recipient 2020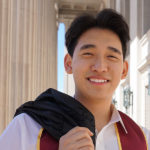 «I am honored and humbled to be one of the fortunate recipients of the Dalai Lama Graduate Scholarship. The public service values I hope to learn from my Public Policy(MPP) education will be crucial in trying to tackle the issues of an evolving world. From the promotion of evidence based policy discussion to global awareness and intercultural competency, these are all concepts integral in combating the dilemmas of the 21st century. «
Tenzin Choesang
MA, Public Policy and International Affairs, University of Minnesota
Scholarship recipient 2022-23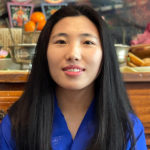 «I am beyond thrilled to have received the Dalai Lama Graduate Scholarship. This award will lessen my financial burden with pursuing the Physician Assistant(PA) profession. This scholarship also serves as a reminder of sacrifices that His Holiness the 14th Dalai Lama has made for Tibetans. I hope to use my knowledge and skills as a PA to increase health awareness and self-efficacy in underserved populations including the Tibetan community.»
Tashi Lhamo
MA, Physician Assistant, Drexel University
Scholarship recipient 2022-23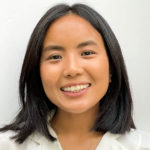 «My commitment to community service aligns with my long-term goal to serve underprivileged communities by providing high quality care and education on the importance of health and wellness. I envision a future in which I can help disadvantaged communities as a physician while also devoting my time and energy to help the Tibetan community as a leading voice amongst Tibetan healthcare professionals. The Dalai Lama Graduate Scholarship will further support my dream of becoming a physician and serving the Tibetan community.»
Tenzin Tsetan Khangkar
Doctor of Osteopathic Medicine, Lake Erie College of Osteopathic Medicine Elmira, New York
Scholarship recipient 2021-22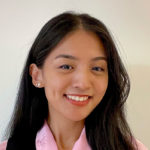 "I am very grateful to H. H. the 14th Dalai Lama and the Gaden Phodrang Foundation for recognizing the importance supporting young Tibetan students like myself, in pursuing our academic goals."
Tenzin Kunkyi
MA, Public Health, University of Minnesota
Scholarship recipient 2021-22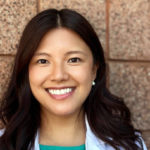 «Through my educational journey, I discovered the importance of accessibility to professional mentorship, especially for careers in healthcare. Therefore, I intend to create resources to limit some of these hurdles. I also plan to practice in a community where I can provide and promote eye care and bridge health disparities to help improve the quality of life and academic performance in children. I am so grateful for the Gaden Phodrang Foundation and all those who have contributed to supporting my academic journey.»
Tenzin Dholpo Choedon
Doctorate, Optometry, Western University of Health Sciences
Scholarship recipient 2022-23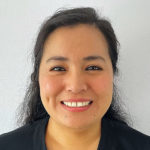 «As an experienced accountant in the financial services and the hospitality industry specializing in the restaurant industry, I have taken a step to join the MBA program at Baruch College to further my education. The MBA program provides an extensive curriculum that will broaden my expertise and help serve others more efficiently.»
Tenzin Dickyi Khangkar
MA Business Administration, Baruch College, New York
Scholarship recipient 2020-21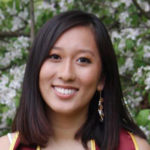 «I believe becoming a clinical psychologist will allow me to become a professional that is not only excellent in terms of subject proficiency, but also in terms of character where I am able to serve and give back to the Tibetan community. I am currently pursuing my doctorate degree in Clinical Psychology in Chicago, Illinois. With this degree, I hope to help break the stigma on mental health in order to build a better Tibetan community by striving relentlessly for establishing a hotline communication-channel for Tibetans who are in dire need of psychological treatments. Again, from the bottom of my heart, I want to thank His Holiness the Dalai Lama and everyone part of the scholarship committee for enabling this opportunity to give back to the Tibetan community.»
Tenzin Kunchok
Doctorate of Psychology, Adler University, Chicago, USA
Scholarship recipient 2021-22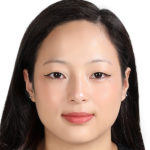 «It's a matter of great honor for me to be a Dalai Lama Graduate Scholar and I am very thankful to the committee for honoring me with this opportunity. The scholarship does not only aid me financially but also gives me sheer confidence in my selected path and the future that I aspire to achieve. Though the monetary support helps a lot in my pursuit of knowledge, for me it holds much deeper value and meaning. I am currently writing my thesis on 'Democracy in Exile: A Historical and Comparative Analysis of the Central Tibetan Administration'.»
Ngawang Gamtso Hardy
MA, International corporation, Yonsei University
Scholarship recipient 2022-23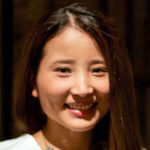 «One of my areas of interest is working in community mental health, through empowering and advocating for individuals that are often marginalized from society. My hope is to promote occupational engagement, enable independence, and improve the quality of life of the clients I work with in the future.»
Tenzin Chemi
Masters in Occupational Therapy, University of Toronto
Scholarship recipient 2020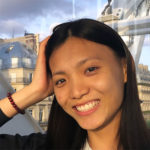 «I aspire to become a researcher or a professor at a university that has a strong focus on research. I have always felt grateful and indebted to His Holiness the Dalai Lama for the unconditional leadership and the precious educational opportunities that he has provided to the Tibetans. Being a recipient of the prestigious Dalai Lama Graduate Scholarship, I am truly thankful to His Holiness and the Gaden Phodrang Foundation of the Dalai Lama. Your generosity has inspired me to help others and give back to the community. I hope to serve the purpose of the scholarship program by furthering the human capital development of the Tibetan people by encouraging the pursuit of higher education and eventually contributing to the welfare of humanity.»
Tenzin Zomkyi
PhD, Mathematics, George Mason University, USA
Scholarship recipient 2021-22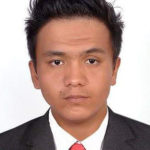 «The valuable experience that I've gained in the past five years working in Central Tibetan Administration makes me realize that I could serve my community so much better if I had better insights into the dynamics of different aspects of business administration. I seriously want to pursue a master's in business administration to develop myself professionally and work efficiently in any Tibetan community in future. I am profoundly grateful to Dalai Lama Graduate Scholarship to avail me opportunity to study in London Metropolitan University which will help me find methods and ways to implement my acquired skills in practically bringing change in the Tibetan community.»
Lobsang Tenzin
MA, Business Administration, London Metropolitan University
Scholarship recipient 2022-23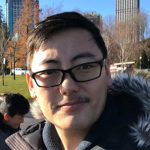 «At UBC, I am working on natural language processing (NLP) using deep learning techniques. In the future, I aspire to contribute towards preserving the Tibetan language through my research in NLP.»
Tenzin Jinpa
Masters of Computer Science, University of British Columbia, Canada
Scholarship recipient 2019
«As a PhD student, my research focuses on exosomes which are nano-particles (size 30-100nm) emitted by cancer cells. The interesting thing about these nano-particles are, they act as a cargo and carry DNA, oncogenes and proteins from host cancer cells and transfer it to recipient cells. Therefore, it can be used as biomarker and therapeutic tools in future. Biomarkers are used to detect cancer in human body fluids such as blood, urine, saliva and cerebral spinal fluids. My project is to understand how cancer cells emit exosomes carrying oncogenic DNA? My long-term goal is to establish my lab and continue working in a cancer research. I would like to express my sincere gratitude to The Dalai Lama scholarship, without which it would be impossible to pay my tuition fees on time.»
Thupten Tsering
PhD, Department of Pathology, McGill University
Scholarship recipient 2022-23
«I am very grateful to be chosen as one of the Dalai Lama graduate scholars and I plan on using this opportunity well and represent the values that the a Dalai lama graduate scholar is expected to uphold. As a first generation learner in the family, my parents always made sure that me and my three sisters understood the importance of a good education and never compromised on the quality of it despite our humble background. With this scholarship, I will not only uphold the expectations of a Gaden scholar but also that of my parents and my family.»
Yeshi Lhamu
Masters in Tibetology. University of Hamburg
Scholarship recipient 2020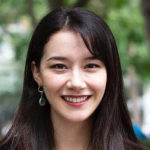 «I feel very fortunate to receive support from the Gaden Phodrang Foundation of the Dalai Lama in support of my studies. My motivation to learn more about the climate crisis and its solutions runs deep: it stems from my love for my Ama-la, for all Tibetan people, for the endangered culture of my heritage that has always been a great source of my identity and strength. I pray that as life becomes harder for communities across the Himalayas, I can one day provide hope for these people, as someone who is unwavering in her dedication to our collective well-being, and to the preservation of our natural world for the benefit of all beings on earth. As His Holiness the Dalai Lama reminds us in his book Our Only Home: A Climate Appeal to the World that "we need a revolution of compassion… saving the world from the climate crisis is our collective responsibility.»
Tessa Owens / Oser Lhamo
MA of Public Administration in Environmental Science and Policy, Columbia University
Scholarship recipient 2021-22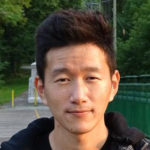 «After majoring in a bachelor's degree in civil engineering, I decided to pursue further education in the Construction Project Management and Business Analysis program to grasp various aspects of infrastructure skills and business development. I felt extremely privileged that I received this prestigious scholarship. I believe that I will become a productive Tibetan and inspire our upcoming youngsters to contribute to the welfare of humanity and especially our own people.»
Pema Gyaltsen
Construction Project Management and Business AnalysisFanshawe College, Canada
Scholarship recipient 2019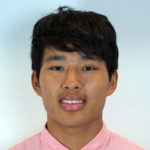 «I will be pursuing a masters in computer science with a concentration in artificial intelligence and machine learning. I aspire to work for a software company writing machine learning models and to help innovate state of the art artificial intelligence. My ultimate goal is to become a chief technology officer of a software development company and lead the direction in which the company should take from a technological standpoint. I am honored to be a recipient of the scholarship and will make sure I represent Tibet to its fullest in every way possible.»
Tenzin Choezin Nanglo
MA in Computer Science, University of Massachusetts Amherst
Scholarship recipient 2020
«I was born in Lhasa, Tibet and grew up in Tibetan refugee boarding schools in India (TCV). Afterwards, my involvement in international development programs for Tibetan communities in collaborating with the Central Tibetan Administration (CTA), Tibetan NGOs and witnessing the impact these development interventions have on the lives of individuals and entities encouraged me to draw deeper into development studies. I am deeply honored in being a recipient of The Dalai Lama Graduate Scholarship and it is an affirmation that I am on the right track to confront poverty and inequality that the world is facing now.»
Tenzin Jigme
MA Sustainable International Development, The Heller School for Social Policy and Management, Brandeis University
Scholarship recipient 2020
«After a year of accruing experience providing out-of-hospital care as an EMT, I began working a second job as a medical assistant for an internal medicine practice at MGH. Currently, I am pursuing a Master of Science degree in Physician Assistant Studies at Northeastern University. I am incredibly grateful to receive the Dalai Lama Graduate Scholarship. The Gaden Phodrang Foundation of the Dalai Lama has had such a tremendous impact on so many Tibetan students pursuing a graduate level education and I am immensely proud to be a part of that group.»
Dahlha Gyatso Cheshatsang
MA, Physician Assistant Studies, Northeastern University
Scholarship recipient 2022-23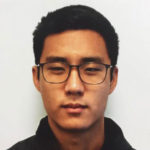 "I feel extremely honored to be awarded the Dalai Lama Graduate Scholarship. I am eternally grateful to H. H. the Dalai Lama and the Gaden Phodrang Foundation. I hope to make His Holiness proud by applying his teachings of compassion and kindness to my daily life."
Tenzin Dudul Taklha
MA, International and Public Affairs, Columbia University
Scholarship recipient 2021-22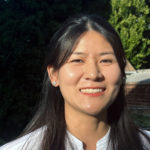 «Being a DLF scholarship recipient not only eases my financial burden, but I aspire to become someone who can represent my profession. In addition, I wish to utilize the knowledge and skills acquired during my academic years to contribute to our community and inspire our younger generations to pursue Regulatory Affairs as a profession. Finally, I hope to spread awareness among the young generations that a pool of career options promotes public health.»
Tenzin Chime
MA, Regulatory Affairs, Northeastern University
Scholarship recipient 2022-23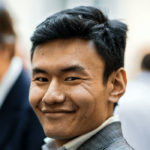 «I hope that I will be able to contribute towards the advancement of cancer research using my knowledge in medical physics. I am eternally grateful to His Holiness the 14th Dalai Lama of Tibet and the foundation.»
Tenzin Kunkyab
PhD, Medical Physics University of British Columbia, Okanagan
Scholarship recipient 2020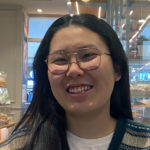 «The self-evident learning gap fuels my desire to educate myself in this field and to build a career for myself as a leading woman in finance. I am extremely grateful to get this scholarship. As an awardee of the DLG scholarship of 2022/23, I feel obligated to achieve my career successfully and be useful to our Tibetan community.»
Tenzin Sangmo
M.Sc Investment and Financial Risk Management, Kingston University
Scholarship recipient 2022-23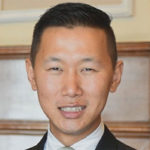 «I had a strong inclination to return back and gain a MBA from a reputed business school specialising in Advance strategy and entrepreneurship. I currently also work as an independent consultant for small to medium size businesses. I do see myself as an entrepreneur where in after working in the industry for couple of years, I intend to work towards establishing my own consultancy firm and take part in projects involving launching hotels and restaurants. And most significantly, I am very glad and grateful to the Dalai Lama Foundation on being awarded the graduate scholarship which brings me closer towards achieving my short as well as long term goals.»
Tenzing Tashi
MBA, Advance Strategy and Servitization, Aston Business School, Birmingham UK
Scholarship recipient 2021-22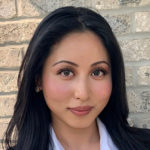 "I am deeply honored and humbled to have received the Dalai Lama Graduate Scholarship. It is an honor to be able to work towards furthering the human capital development of Tibetans and contributing to the welfare of humanity as intended by this award. I would like to extend my heartfelt thank you to His Holiness The Dalai Lama, the embodiment of Chenrezig, for his unwavering compassion and guidance for Tibetans everywhere."
Sonam Dolma
Medical student, University of Wisconsin
Scholarship recipient 2021-22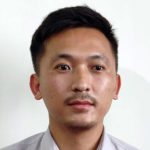 «I am grateful and indebted to receive the Dalai Lama Graduate Scholarship. This financial accommodation from the Dalai Lama Graduate Scholarship will immensely support my educational expense. I believe such a financial relief is much needed in our exile society where, being a refugee we cannot get educational loans from banks and many of us have left all our family members in Tibet. In future I would like to contribute back to my Tibetan community with my legal education keeping in mind the four commitments of His Holiness the Dalai Lama.»
Rinchen Phuntsok
MA in Alternative Dispute Resolution Humber College, Toronto, Canada
Scholarship recipient 2021-22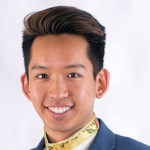 «Receiving the Dalai Lama Foundation Scholarship has relieved the financial burden of living in New York City and attending SIPA. I am humbled to enter the U.S. Foreign service after graduation and serve as the first American diplomat of Tibetan heritage.»
Tenzin Dawa Thargay
Master of International Affairs, SIPA Columbia University
Scholarship recipient 2019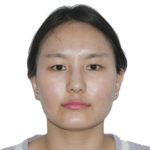 "I aspire to lead by example, being a pioneer Tibetan Engineer as well as politically represent Tibet in global forums as a scholar. My purpose in life is to find my way back to a free modern Tibet. Thus, I decided to continue my studies with expertise in Applied Mathematics, AI, and Machine learning. I will be able to become what his holiness the Dalai Lama calls a 21st century Buddhist. This opportunity will allow me to combine the rich Tibetan mantra of love and compassion with Science and Technology."
Tenzin Worden
MSc, Applied Mathematics, Columbia University
Scholarship recipient 2021-22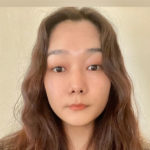 "I am extremely grateful to be awarded the prestigious Dalai Lama Graduate Scholarship this year. Even though it is a long journey, I am excited and committed to do impactful research in the field of cognitive neuroscience at the University of California, Berkeley, and to do my best to contribute to the powerful vision of H.H the Dalai Lama."
Tenzin Desel
PhD, Cognitive Neuroscience, University of California, Berkeley
Scholarship recipient 2021-22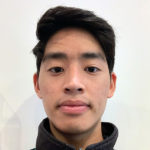 «I am delighted that the Gaden Phodrang Foundation has carried on for many years this program to help Tibetan students further their career aspirations with the expectation that they will one day give back to the community. It comes as a prideful and grateful moment for me as I have been selected as one of the recipients of this scholarship. I will take this opportunity steadfastly and will do my best to contribute to our society in any way that I can. Thank you.»
Tenzin Jigmey Jashar
MA, Law, University of Wisconsin, US
Scholarship recipient 2021-22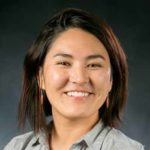 «I am dedicated to promoting and implementing Kundun's vision through the excellent Social, Emotional, and Ethical Learning curriculum. For that, I am genuinely grateful for the Dalai Lama's Scholarship committee to witnessing the potential and supporting my commitment to social service through education.»
Rinchen Dolma
MA, International Comparative Education, Columbia University
Scholarship recipient 2019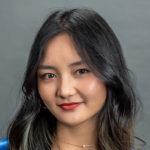 «I aspire to be a leading global epidemiologist and contribute to tackling barriers to health promotion and infectious disease prevention in our community and others facing similar struggles. I am blessed and honoured to receive the Dalai Lama Scholarship and will forever be grateful to be able to pursue my passion.»
Sangyal Dorjee
MA, Global Epidemiology, Johns Hopkins University
Scholarship recipient 2022-23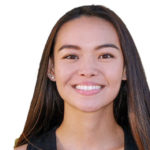 «This scholarship will enable me to focus on my goals of working with professors and students during my graduate program to translate academic and research ideas into health policy and practice, in efforts to promote a more equitable healthcare system. As a scholar recipient, I look forward to uplifting the stories of Tibetans in spaces that I find few Tibetans in, whether it be in the classroom, in industry or government.»
Dolma Tsering
MA, Health Policy, Yale University
Scholarship recipient 2022-23